Kiku Mehta, Esq.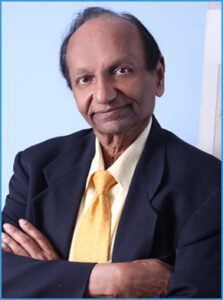 Kiku Mehta specializes in the growing field of Immigration law as well as the fields of business, real estate, global investment, and development. Before he came to the United States, Mr. Mehta was an immigration lawyer in India where he attended La Shah University in India. He also attended Florida State University and is a member of the Pennsylvania Bar.
Prior to joining Ellenberg Law Group, Mr. Mehta worked as a child advocate for the nonprofit Children's Services Incorporated (SCI) for over 40 years. Mr. Mehta's law degree along with his master's degree in social work made him invaluable in the development of Supervised Independent Living (SIL) for both dependent and delinquent adolescence. Mr. Mehta was essential to the representation of more than 2000 youths in family courts during his 10 years. This involved preparing youths to testify at court, working with birth relatives to explain youth charges, interfacing with probation affairs, advocates, judges, and other court officials.
Additionally, Mr. Mehta is an arbitrator for the Court of Common Pleas in Philadelphia.
Mr. Mehta speaks Hindi, Urdu and Gujarda.
Education
L.L.B., L.A. Shah Law College, Gujarat University, India
Comparative Law Certificate, Florida State University
M.S.W., Gujarat University, India
Admissions:
Pennsylvania State Courts
U.S. Federal Court
U.S. Court of Appeals, Third Circuit (pending)
Professional Associations and Memberships:
Supreme Court of Pennsylvania
American Arbitration Association
U.S. District Court for the Eastern District of Pennsylvania
After A 50-Year Hiatus, A Return To The Courtroom