How To File A Successful U Visa Petition In Pennsylvania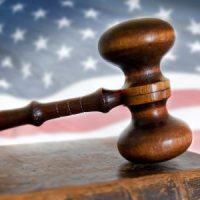 United States Citizenship and Immigration Services (USCIS) explains that a U visa is a type of non-immigrant visa reserved for some victims of criminal activity. It is an important form of immigration relief that may be available to a person who suffers substantial harm/trauma due to a crime. In this article, our Philadelphia U Visa lawyer provides an in-depth guide to petitioning for a U visa in Pennsylvania.
Three Key Things That You Must Prove to Be Eligible for a U Visa 
In order to apply for a U visa, you must fill out and file Form I-918, Petition for U Nonimmigrant Status. As with other types of immigration paperwork, it is a complicated and specific form that must be completed properly. Even seemingly minor problems can cause serious problems. There are three key things that you will need to prove to be eligible for a U visa:
Victim of a Serious Crime: A U visa is reserved for victims of criminal activity. Not all types of criminal activity qualify. For example, a person who had very minor vandalism done to their property cannot apply for a U visa on those grounds. Typically, U visas are available for victims of domestic violence, human trafficking, sexual assault, and other felony offenses.
Evidence/Information About the Crime: U visas exist, in part, to help law enforcement bring criminals to justice. To qualify for a U visa, the victim of crime must have some type of evidence or information about the offense. This is generally a relatively easy bar to meet in most U visa cases because testimony of a crime victim is a form of evidence.
Willing and Able to Assist Law Enforcement: Finally, a U visa is only available to a person who is both willing and able to assist law enforcement. If a person is not willing to cooperate with the local, state, or federal law enforcement agencies that are investigating the offense, they will not be eligible for a U visa.
An Applicant for U Visa Will Need a Certification of Helpfulness 
As a crime victim who is preparing to apply for a U visa, you may be wondering: How do you prove that you were helpful to law enforcement? The short answer is that you generally need to obtain a document called a Certification of Helpfulness. In effect, this type of document is confirmation from a law enforcement agency that you were willing to help assist in the investigation and/or prosecution. An immigration lawyer can help you seek a Certification of Helpfulness.
 Contact Our Philadelphia U Visa Attorney Today
At Ellenberg Law Group, our Philadelphia immigration lawyer has the professional skills and legal experience to represent clients in U visa cases. If you have any questions about filing a petition for a U visa, we are here as a legal resource. Contact us now to arrange your confidential, no commitment consultation. From our Philadelphia office, we provide immigration law services throughout Southeastern Pennsylvania, including in Montgomery County, Bucks County, and Chester County.
Source:
uscis.gov/humanitarian/victims-of-human-trafficking-and-other-crimes/victims-of-criminal-activity-u-nonimmigrant-status
uscis.gov/I-918