Immigration Law: What Is International Entrepreneur Parole (IEP)?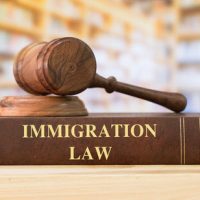 Entrepreneurs make important contributions to the American economy. They take the risk to build new and innovative companies that will employ people in the future. International Entrepreneur Parole (IEP) is a specialized immigration option for foreign entrepreneurs who are interested in coming to the United States. In this blog post, our Philadelphia immigration lawyer explains the key things to understand about International Entrepreneur Parole (IEP).
Background: The IEP Program Was Created in 2017, Delayed, and Resurrected 
As explained by United States Citizenship and Immigration Services (USCIS), the International Entrepreneur Parole (IEP) program is an immigration program that was created in 2017 at the tail end of the Obama administration. President Trump took action to eliminate the program, which led to extensive litigation. Soon after taking office, President Biden provided renewed support to IEP. As of May of 2021, DHS and USCIS were reviewing applications for International Entrepreneur Parole.
International Entrepreneur Parole is a Bridge to a Start-up Visa: 30 Months of Parole
 Unlike several other major countries—including the United Kingdom and Canada—the United States does not currently offer a "start-up visa" for entrepreneurs preparing to found a new company. Though, there is proposed legislation to make a start-up visa a reality in America. International Entrepreneur Parole (IEP) exists, in part, to provide a bridge to such a visa.
Who is Eligible for International Entrepreneur Parole?
Through the IEP program, the Department of Homeland Security (DHS) can grant "parole" to start-up founders on a case-specific basis. A maximum of 30 months of parole can be granted through the program. In the context of U.S. immigration law, "parole" means that a person has been granted temporary permission to enter and/or remain in the United States despite technically not otherwise having the required documentation. To qualify for IEP, an entrepreneur must prove the following:
They own a substantial share in a U.S. business that was created in the last five years;
The play an active role in operating the business; and
The business has obtained credible funding―usually $250,000 or more—from U.S.-based investors.
As noted, immigration parole through IEP currently is limited to 30 months. Though, depending on the circumstances, an entrepreneur who is a recipient of IEP status may be able to transition to another type of more permanent immigration visa during that period, such as a E-2 treaty trader visa or an EB-5 immigrant investor visa. As these are complicated cases, it is crucial that applicants for International Entrepreneur Parole consult with an experienced immigration lawyer.
 Contact Our Philadelphia, PA Immigration Attorney for Entrepreneurs Today
At Ellenberg Law Group, our Philadelphia immigration lawyer is a diligent and experienced advocate for clients. If you have any specific questions or concerns about International Entrepreneur Parole (IEP), we are more than ready to help. Contact us today for a strictly confidential case evaluation. With an office in Philadelphia, we represent investors throughout the region, including in Montgomery County, Delaware County, and Chester County.
Source:
uscis.gov/working-in-the-united-states/international-entrepreneur-parole