Know The Steps To Take If Your Business Is Being Sued In Pennsylvania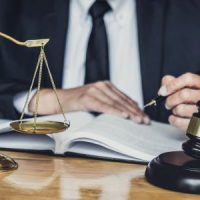 Owning and operating a business is challenging—particularly so in today's competitive and tumultuous economic environment. One of the last things that any business owner wants to deal with is a lawsuit. Whether it is from a client/customer, an employee, a vendor/supplier, or a competitor, a lawsuit creates a lot of headaches. You need to know how to respond. Here, our Philadelphia business litigation attorney highlights four key steps to take if your company is being sued in Southeastern Pennsylvania.
Remain Calm—Understand the Nature Scope of the Legal Claim 
It is normal to feel frustrated by a lawsuit—especially so if you believe that the claim is totally unsubstantiated. At the same time, it is important to remain calm. This will help you better evaluate the legal claim and determine what strategy is best for your company. In order to get a clear understanding of the legal claim, you should obtain a copy of the lawsuit and read it thoroughly. Make sure that you understand each and every allegation that is being made against your company. 
Notify Your Insurance Carrier of the Lawsuit 
You may have some form of commercial liability coverage that provides protection against a legal claim. If so, it is imperative that you notify your insurance carrier as soon as possible. Your insurance policy will likely have a notice provision that requires you to provide the insurance company with timely notice of any legal claim that may fall within the scope of coverage. Put another way, the failure to provide timely notice of the claim could lead to the insurer invalidating your coverage. 
Carefully Gather and Organize Relevant Information
When your Philadelphia, PA business is facing a lawsuit, it is crucial that you have access to all of the evidence and information that you will need to defend your interests. Be sure to take the time to gather and organize all relevant documents and records. What exactly this entails will depend, in large part, on the specific circumstances of the claim.
Consult With an Experienced Business Law Attorney 
You do not have to navigate the legal process alone. The sooner you consult with an experienced Philadelphia business lawyer, the better position that your company will be in to find the most cost effective solution. Every lawsuit is different. Some need to be defended aggressively. Whereas other lawsuits are better addressed by looking for ways to settle the matter at the lowest level of conflict.
Set Up a Fully Confidential Consultation With a Top Philadelphia, PA Business Law Attorney
At Ellenberg Law Group, our Philadelphia business law attorney has the skills and experience to defend businesses that are facing lawsuits. If your company is being sued, a proactive approach is a must. Contact our law firm now to arrange your completely confidential initial legal consultation. With a legal office in Philadelphia, we provide legal services to businesses throughout Southeastern Pennsylvania, including in Montgomery County, Chester County, and Bucks County.