EEOC Files Lawsuit Against Philadelphia Area Company For Pay Discrimination, Workplace Retaliation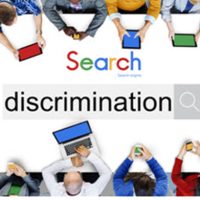 On May 17th, 2023, the Equal Employment Opportunity Commission (EEOC) announced a workplace sex discrimination lawsuit against Medsurant—a Montgomery County-based neuromonitoring company. The federal agency contends that a female technician was subject to pay discrimination and unlawful retaliation for reporting the matter. Here, our Philadelphia business litigation attorney provides an overview of the lawsuit raised by the EEOC.
Federal Employment Discrimination Lawsuit: Gender/Sex Discrimination 
Pennsylvania-based health services firm, Medsurant Health, is being sued by the U.S. Equal Employment Opportunity Commission (EEOC) for alleged pay discrimination based on sex and subsequent retaliation. The lawsuit contends that Medsurant paid a female technician less than her male counterparts for identical work under similar conditions and retaliated against her following complaints, leading to her forced resignation. Notably, the employee in question raised the matter twice. She states that she was subject to even less favorable treatment in the workplace after stating her concerns. The EEOC alleges a violation of Title VII of the Civil Rights Act of 1964.
 How Small Businesses in Philadelphia Should Respond to a Lawsuit from an Employee 
A complaint or lawsuit from a current or former employee can be challenging to deal with—especially for small and mid-sized companies. When small businesses in Philadelphia are faced with a lawsuit from an employee, responding appropriately is paramount. Here are four key steps that business owners should take:
Calmly Assess the Matter: The initial reaction may be panic or anger, but it is essential to remain calm. Review the complaint or the lawsuit thoroughly. Make sure you understand the claims being made. With a full understanding of the situation, you will be able to best evaluate your options.
Get Organized: Being well-organized can save precious time and effort in legal disputes. Gather all relevant documentation, including employment contracts, performance reviews, internal communications, and any other evidence that relates to the case. Evidence is key in all business-related legal matters, including employment law cases.
Avoid Retaliation: Regardless of the specific nature of the allegations being raised by the worker, it is imperative that employers avoid all appearance of retaliation against the employee raising the complaint or filing the lawsuit. An employee cannot be punished simply for raising a complaint, even an unfounded one.
Seek Professional Help: Legal matters are complex, and without expertise in employment law, it can be challenging to navigate. A Philadelphia business litigation lawyer who has the right experience can help your company protect its interests through each and every step of the legal claims process. Ultimately, all employment complaints should be handled—and defended—on a case-by-case basis.
Contact Our Philadelphia Business Litigation Attorney Today
At Ellenberg Law Group, our Philadelphia business litigation attorney is committed to protecting the rights and interests of clients. If your company is facing legal action from an employee, we are prepared to help you respond. Contact us today to set up your fully confidential, no obligation initial appointment. With an office in Philadelphia, we represent business throughout the region.
Source:
eeoc.gov/newsroom/eeoc-sues-conshohocken-based-neuromonitoring-company-pay-discrimination-and-retaliation