K-1 Fiancé Visa: How Do You Prove That Your Relationship Is Legitimate?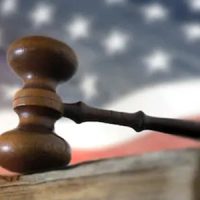 Family bonds form the foundation of the U.S. immigration system. Marriage is the most direct path to immigrate to the United States. A K-1 fiancé visa allows a foreign national to immigrate to America based on their imminent intent to marry a U.S. citizen or permanent resident. According to data from the Department of State, approximately 30,000 K-1 fiancé visas are issued each year.
That being said, USCIS will not "rubber stamp" K-1 fiancé visa applications. They will review everything closely. One of the key issues is that the couple will need to prove that their relationship is legitimate. Within this article, our Philadelphia K-1 fiancé visa lawyer highlights some of the key things that you need to know about proving the legitimacy of your relationship.
Background: Legal Requirements of a K-1 Fiancé Visa 
To obtain a K-1 fiancé visa, you (or your future spouse) must meet all of the applicable legal requirements. To start, you must be lawfully able to get married in the United States. Next, you must have an intent to get married within 90 days. Finally, the relationship must be legitimate. You cannot get a K-1 fiancé visa if the primary reason for your marriage is immigration-related. 
You Have Two Main Ways to Prove the Legitimacy of a Relationship 
When applying for a K-1 fiancé visa, a couple has two main ways to establish the validity of their relationship. Here is a brief overview of the options for proving your relationship:
Documentation: You can submit hard documentation that helps to document the legitimacy of your relationship. Relevant documentation comes in a wide range of different forms, including things like proof of residency at the same address and commingling of assets/property.
Immigration Interview: You will generally need to sit for an interview with USCIS during the K-1 visa application process. You should expect the interviewer to ask questions that are aimed at assessing the legitimacy of your relationship.
To be clear, these options are not mutually exclusive. They work together. You can establish the legitimacy of your relationship with comprehensive documentation and a strong interview. 
We Prepare Our Clients for Immigration Interviews (Thousands of Questions Ready) 
An immigration interview with USCIS can feel intimidating—but it does not have to be. At Ellenberg Law Group, our Philadelphia family immigration lawyer prepares clients for the full range of interviews, including K-1 visa interviews. We have thousands of common USCIS questions ready. Our firm can ensure that you and your future spouse know exactly what to expect.
 Call Our Philadelphia, PA Family Immigration Attorney for Help With a Fiancé Visa
At Ellenberg Law Group, our Pennsylvania family immigration lawyer has extensive experience handling K-1 fiancé visa matters. If you have any questions about proving the legitimacy of your relationship when applying for a K-1 visa, we can help. Give us a call now or send us a direct message to set up your strictly private initial appointment. From our Philadelphia office, we serve communities throughout the region, including in Montgomery County and Bucks County.
Source:
travel.state.gov/content/travel/en/legal/visa-law0/visa-statistics.html