What Is The Difference Between An F-1 Visa And M-1 Visa?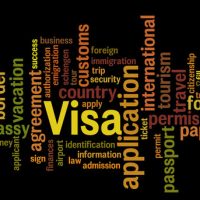 The U.S. is home to some of the world's top colleges and universities. In Southeast Pennsylvania alone, there is Villanova University, the University of Pennsylvania, Drexel University, Swarthmore College, and much more. Many international students come to the country to study. According to data from the Student and Exchange Visitor Program (SEVP), there are more than one million foreign students studying in the United States each year. To gain admission into the country, an international student needs the right immigration visa. Here, our Philadelphia immigration lawyer provides an overview of the differences between the F-1 visa and the M-1 visa.
 An Overview of the F-1 Visa 
An F-1 visa is a student visa. With an F-1 visa, an international student can get temporary authorization to live and work in the United States to study at a college or university. A F-1 visa may be for undergraduate study or for a graduate program. It is not an immigrant visa. An F-1 visa does not provide a direct path to a green card. To qualify for an F-1 visa, a student must:
Apply to and be accepted into a course of study at an approved college or university;
Apply to come to the U.S> as a full-time student;
Demonstrate English proficiency or enroll in courses to achieve proficiency;
Prove adequate financial support; and
Demonstrate an intent to return to their native country after study is completed.
If you have any specific questions or concerns about the process, please do not hesitate to contact our Philadelphia F-1 student visa lawyer for help.
 An Overview of the M-1 Visa
 An M-1 Visa is also a type of student visa. However, it is for "non-academic" vocational studies. It shares many of the same eligibility criteria with F-1 visas. The difference is that it is not for colleges or universities. Instead, it is for international students enrolling in U.S. based vocational/technical programs. If you have any specific questions or concerns about your rights or your options, please do not hesitate to contact our Philadelphia M-1 vocational student visa attorney for help.
Summary: F-1 Visa for Traditional Programs, M-1 Visa for Vocational Programs 
There are many similarities between F-1 visas and M-1 visas. They are both designed for international students and they both require a comprehensive, well-supported application to United States Citizenship and Immigration Services (USCIS). The primary difference between these two types of student visas is that an F-1 visa is for more traditional academic programs and an M-1 visa is for vocational programs.
 Consult With Our Philadelphia Immigration Lawyer Today
At Ellenberg Law Group, our Philadelphia immigration attorney has the skills, knowledge, and experience to handle all types of student visas. If you have any questions about F-1 visa applications or M-1 visa applications, we are here to help. Our firm has thousands of USCIS questions to help better prepare our clients for the application process. Call us now or send us a direct message to set up a fully private initial appointment with a Pennsylvania student visa attorney.
Source:
ice.gov/doclib/sevis/pdf/sevisBTN2020.pdf