Immigration Law: What Is A VAWA Self-Petition?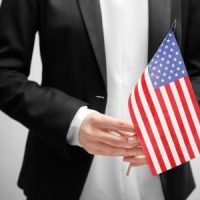 Initially passed into law in 1994 and reauthorized in 2022, the Violence Against Women Act (VAWA) is a federal law designed to address the long-standing problem of domestic violence. Unfortunately, domestic violence affects all communities. For immigrants who do not have lawful permanent residency, dealing with domestic abuse can be especially challenging. VAWA offers some important legal protections in this situation—including the right to self-petition. Here, our Philadelphia VAWA immigration attorney provides an in-depth overview of self-petition through the Violence Against Women Act.
VAWA Addresses a Fundamental Flaw in the Family Based Immigration System 
The Violence Against Women Act contains important immigration provisions. These provisions exist to correct a fundamental flaw in our family immigration system. With family immigration—spousal visas, fiance visas, etc—the immigrant is required to rely on their partner or parent in the immigration process. Indeed, the U.S. citizen or lawful permanent resident is one one who files a petition for a green card on behalf of the immigrant.
In cases of domestic violence, this puts the victim in a very vulnerable position. They can feel trapped—requiring cooperation from their abuser to remain in the United States. VAWA directly challenges this problem. The answer is the ability to self-petition. A self-petition is a specialized immigration option that allows a victim of domestic violence (an intimate partner or a child) to petition for a green card on their own, without any support from their abuser.
 Understanding the Eligibility Requirements to Self-Petition Under VAWA 
Navigating the VAWA self-petition process can be challenging. There is a lot of paperwork involved. It would be a mistake to assume that self-petitioning is an easy thing to do. A Philadelphia immigration lawyer can help you maneuver through the process. To successfully self-petition for a green card through VAWA, an applicant must prove the following things:
Their abusive spouse or parent is an American citizen or lawful permanent resident;
Their abuser would be able to petition for a green card on their behalf either now or in the near future;
They were subject to "extreme cruelty" or "battery" that meets the definition under the statute;
They were in a bona fide relationship that was not entered for the purpose of exploiting the U.S. immigration system; and
They are of positive moral character.
Note: The Violence Against Women Act was so named because women have long been the disproportionate victims of domestic abuse. That being said, VAWA is a gender neutral law. Men have the right to file a self-petition under VAWA.
 Schedule a Confidential Consultation With a Philadelphia Immigration Attorney
At Ellenberg Law Group, our Pennsylvania immigration lawyer is a compassionate, reliable, and solutions-focused advocate for clients. If you are preparing to file a self-petition through VAWA, we are here to help you navigate the application process. Contact us now to set up your completely confidential appointment with an experienced immigration lawyer. From our Philadelphia law office, we help people with VAWA self-petitions throughout Southeastern Pennsylvania.
Source:
nnedv.org/content/violence-against-women-act/