What To Know About Slip And Fall Accident Claims In Pennsylvania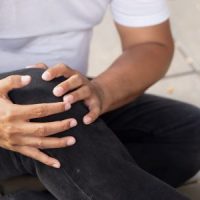 Hurt in a slip and fall in Philadelphia? You are not alone. An estimated one million nationwide people seek medical care for slip and fall accident injuries each year (National Floor Safety Institute). You may be entitled to compensation for your injuries. It is imperative that you know how to protect your rights. Here, our Philadelphia personal injury lawyer highlights the key things to know about slip and fall accident claims in Pennsylvania.
Slip and Falls are a Type of Premises Liability Claim 
Slip and fall accidents occur when a person slips, trips, or falls due to unsafe conditions on someone else's property, resulting in injuries. In Pennsylvania, these accidents fall under premises liability law, which holds property owners and occupiers responsible for maintaining safe conditions on their properties. You need a personal injury lawyer with premises liability experience.
 You Must Prove Fault (Business Owner/Property Owner Not Automatically Liable) 
In order to recover slip and fall damages in Pennsylvania, it is essential that you have evidence to prove the fault of the property owner or occupier. Simply falling on someone's property does not make them automatically liable for your injuries. You must demonstrate that the property owner was negligent in their duty to maintain a safe environment. Here are the core elements:
Duty of Care: The property owner had a legal responsibility to maintain safe conditions on their property for those who enter.
Breach of Duty: The property owner failed to uphold their duty by allowing dangerous conditions to exist.
Causation: The property owner's negligence directly caused your slip and fall accident and resulting injuries.
Damages: You suffered injuries and losses as a result of the slip and fall accident. 
Pennsylvania Uses Comparative Negligence 
Pennsylvania follows a modified comparative negligence rule in personal injury cases, including slip and fall accidents. How does it work? An injured person who was partially at fault for their own slip and fall will have their compensation reduced in proportion to their degree of fault.
 You Have the Right to Seek Compensation for Economic and Intangible Damages 
Victims of slip and fall accidents in Pennsylvania can seek compensation for both economic and intangible damages. Economic damages include the monetary losses resulting from the accident, such as medical expenses, lost wages, and property damage. Intangible damages, also known as non-economic damages, are those that are not easily quantifiable, such as pain and suffering, emotional distress, and loss of enjoyment of life.
Contact Our Philadelphia Personal Injury Attorney Today
At Ellenberg Law Group, our Philadelphia personal injury lawyer has the professional skills and legal expertise to take on the full range of premises liability cases, including slip and fall accident claims. If you or your loved one was hurt in a slip and fall, please do not hesitate to contact us today to set up your free, no commitment initial legal consultation. From our Philadelphia law office, we fight for the rights of slip and fall accident victims throughout Southeastern Pennsylvania.
Source:
nfsi.org/nfsi-research/quick-facts/