What Parents Should Know About Child Injury Claims In Pennsylvania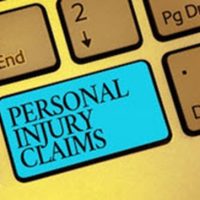 The Centers for Disease Control and Prevention (CDC) reports that a child is treated for injuries in an emergency room (ER) every four seconds in the United States. That means child injuries result in nearly eight million ER visits nationwide each year. If your child was hurt because of negligence, you may be considering pursuing a personal injury claim. There are specialized rules, regulations, and procedures that you should know about. Here, our Philadelphia personal injury lawyer provides an overview of child injury claims in Pennsylvania.
 Minors Lack Standing: A Parent or Guardian Should Initiate the Claim 
In Pennsylvania, minors are not legally able to initiate a personal injury claim on their own. Instead, a parent or guardian must act as the legal representative for the child. In other words, when a child is injured due to negligence, the parent or guardian must be the one to initiate the claim and handle all legal proceedings. As a parent, you should be prepared to seek justice for your child. 
Children have Every Right to Pursue Financial Compensation for their Injuries
 Despite the fact that a parent or guardian must initiate the claim, children have every right to pursue financial compensation for their injuries. Compensation may be available for medical expenses, long-term medical needs, loss of earning power, pain and suffering, and permanent disability or disfigurement. Children deserve to be fully compensated for their injuries, regardless of who is acting as their legal representative.
 Businesses and Organization Owe Additional Duties to Children in Some Circumstances 
Businesses and organizations also owe additional duties to children in certain circumstances. For example, a swimming pool owner in Philadelphia  must have appropriate fencing to prevent children from accidentally falling in. If a business or organization is found to have failed in these additional duties, they may be held liable for any injuries that occurred due to their negligence.
Any Personal Injury Settlement for a Child Requires Court Approval 
Under Pennsylvania law (231 Pa. Code § 2039(a)), any personal injury settlement for a child (minor) must be approved by the court. The regulation exists to help ensure that the settlement is in the best interest of the child and that any compensation awarded is fair and appropriate. A hearing will be held in which the judge will review the terms of the settlement and make a decision. Once the settlement is approved, the child's legal representative will receive the funds on the child's behalf and will be responsible for managing the money until the child reaches the age of majority.
 Consult With Our Philadelphia, PA Child Injury Attorney Today
At Ellenberg Law Group, our Philadelphia child injury lawyer is skilled, experienced, and devoted to justice. If you have any questions or concerns about pursuing a child injury claim, we are more than ready to help. Contact us now for a no cost, no obligation case review. From our Philadelphia office, we handle child injury claims throughout Southeastern Pennsylvania, including in Montgomery County, Philadelphia County, Delaware County, Bucks County, and Chester County.
Source:
cdc.gov/vitalsigns/childinjury/index.html#:~:text=Every%20hour%2C%20one%20child%20dies%20from%20an%20injury.&text=About%201%20in%205%20child%20deaths%20is%20due%20to%20injury.&text=Every%204%20seconds%2C%20a%20child,injury%20in%20an%20emergency%20department