Why Would A J-1 Visa Be Denied?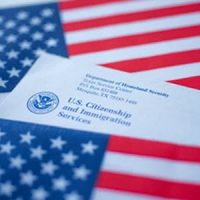 The United States Department of State explains that a J-1 visa is an exchange visitor visa. It is a temporary, non-immigrant visa that is designed for individuals who are participating in certain types of exchange programs. Some examples include:
Au pair;
Camp counselors;
Government-approved visitors;
Qualifying interns;
Certain types of students; and
Much more.
Unfortunately, not everyone who applies for a J-1 visa has their application approved. Here, our Philadelphia J-1 exchange visitor visa lawyer highlights some of the most common reasons why your application may be denied.
Four Reasons Why Your J-1 Visa Application Might Be Denied
Insufficient Evidence of Intent to Return to Home Country 
One reason your J-1 visa application might be denied is if you are unable to provide sufficient evidence of your intention to return to your home country after your time in the United States. The J-1 visa is a nonimmigrant visa, which means that you are expected to leave the country once your program is over. If you are unable to provide proof of strong ties to your home country, such as a job offer or educational enrollment, it may be difficult for you to convince the consular officer that you will return home. 
Failure of a Security Background Check 
A background check matters. Another reason your J-1 visa application may be denied is if you fail a security background check. The U.S. Department of State conducts a thorough background check on all visa applicants to ensure that they do not pose a security threat to the United States. If you have a criminal record or if you have been involved in activities that may be perceived as a threat to national security, your application may be denied. 
Evidence of Material Misrepresentations or Material Omissions 
Candor is very important in the immigration process. If you provide false information on your visa application, or if you leave out important details, your application may be denied. This is known as making material misrepresentations or omissions. It is important to be honest and accurate when filling out your visa application, as providing false information can have serious consequences, including being permanently banned from entering the United States. 
Failure to Show Evidence of Adequate Funding 
Finally, your J-1 visa application may be denied if you are unable to provide evidence of adequate funding for your stay in the United States. The consular officer will want to see proof that you have the financial resources to support yourself during your time in the country. This may include bank statements, sponsorships, or other forms of financial support.
Speak to Our Philadelphia, PA Immigration Attorney Today
At Ellenberg Law Group, our Philadelphia immigration lawyer has the legal skills and professional expertise to help clients with J-1 visa applications. If you have any questions or concerns about applying for a J-1 visa, we are here to help. Contact our law firm today to set up your fully confidential, no obligation initial case evaluation. Our firm provides J-1 visa immigration law services in Philadelphia and throughout all of Southeastern Pennsylvania.
Source:
travel.state.gov/content/travel/en/us-visas/study/exchange.html