A Comprehensive Guide To The EB-1C Visa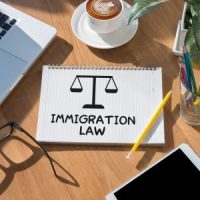 Employment opportunities make up a key part of our immigration system. As described by the U.S. Citizenship and Immigration Services (USCIS), the EB-1C visa is a first-preference work-related visa that is available to certain qualifying managers or executives at multinational companies. Here, our Philadelphia employment immigration attorney provides a comprehensive guide to the most important things you should know about the EB-1C visa.
Understanding the EB-1 Visa Category 
An EB-1 visa is a type of non-immigrant, employment-based visa that is available to foreign nationals who are deemed to be "priority workers" by the United States government. With this type of visa, a qualifying person could obtain the authority to live and work in the U.S., including in the Philadelphia area. There are actually three separate categories of EB-1 visas:
EB-1A: Reserved for individuals with extraordinary abilities.
EB-1B: Reserved for outstanding professors and researchers.
EB-1C: Reserved for multinational executives and high level managers.
To be clear, this is a restricted category of visa. Indeed, only a small number of qualified, highly desirable workers globally are eligible for EB-1 visas. As the application process can be complex. It is crucial that you consult with an experienced Philadelphia employment immigration lawyer.
An Overview of the Requirements for the EB-1C Visa 
In order to qualify for the EB-1C visa as a manager or executive at a multinational corporation, you must satisfy all of the statutory immigration requirements. Specifically, an applicant for an EB-1C visa must be prepared to prove the following:
The work at a corporation that has a sufficient relationship with the United States;
They have worked for their employer for at least one year continuously (in last three years);
They work for the company in a managerial capacity or executive capacity;
They have a job offer to take a managerial or executive position in the United States; and
The multinational employer is sponsoring their EB-1C visa petition.
To put yourself in the best possible position to get your EB-1C visa petition approved, it is crucial that you have a comprehensive, well-supported application. The average processing time for this type of visa is 6 to 8 months—though it can take longer to get a decision.
 You May Be Able to Bring Immediate Family Members to the U.S. With an EB-1C Visa 
Are you qualified to receive an EB-1C visa? As a general rule, this also means that you can bring your spouse and any unmarried children who are under the age of 21 with you to the United States. If you have any questions about getting the appropriate immigration documents for your immediate family members, an experienced Philadelphia employment immigration lawyer can help.
 Speak to Our Philadelphia Employment Immigration Attorney Today
At Ellenberg Law Group, our Philadelphia immigration lawyer is a diligent, focused advocate for clients. If you have any specific questions about the EB-1C visa or employment visas more generally, we are here to help. Contact us today to arrange a completely confidential case review. From our Philadelphia office, we handle employment immigration matters throughout the wider region.
Source:
uscis.gov/working-in-the-united-states/permanent-workers/employment-based-immigration-first-preference-eb-1