Applying For An O-1 Visa? Key Things You Should Know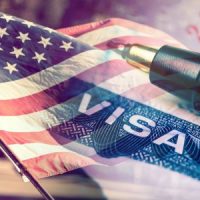 The United States Citizenship and Immigration Services (USCIS) explains that an O-1 visa is a specialized type of visa that is reserved for individuals who possess extraordinary abilities in a qualifying field. Are you considering applying to obtain an O-1 visa? There are many myths and misunderstandings about the qualification standard and the application process. Here, our Philadelphia immigration attorney highlights some of the most important things you should know about O-1 visas.
 An Applicant Must Be Supported By a U.S. Sponsor (Employer Sponsor)
An O-1 visa is a nonimmigrant visa category that allows individuals with extraordinary ability in the arts, sciences, education, business, or athletics to come to the United States to work in their field of expertise. Put another way, it is a type of non-immigrant employment visa. In order to qualify for an O-1 visa, an applicant must be supported by a U.S. sponsor—in general, the sponsor is their employer. The employer is the party that is responsible for petitioning for the visa on the applicant's behalf.
 Valid Proof of Extraordinary Ability is Required 
By definition, an O-1 visa is a limited category. It is only for a select number of qualifying individuals who have extraordinary abilities in their field. One of the key requirements for an O-1 visa is that the applicant must demonstrate proof of extraordinary ability in their field. In effect, this means that the applicant has to show verifiable information that they are significantly above the ordinary level of achievement that is typical in their field. Some examples that could constitute proof include:
Documentation of awards or prizes;
Favorable media coverage;
Some forms of published articles or research;
Membership in professional organizations;
Other evidence of the applicant's high level of achievement.
Ultimately, every O-1 visa petition should be customized to meet the unique circumstances of the individual applicant. With O-1 visa applications, a comprehensive application is crucial.
 An O-3 Visa Offers a Path for the Spouse and Unmarried Children (21 or Under) 
Qualifying immediate family members may also be able to come to the United States. In addition to the O-1 visa for the applicant, an O-3 visa is also available for the spouse and unmarried children (under the age of 21) of the O-1 visa holder. The O-3 visa allows the family members to accompany the O-1 visa holder to the United States and live in the country while the O-1 visa holder is working. However, the O-3 visa does not allow the spouse or children to work in the United States.
 Speak to Our Philadelphia, PA O-1 Visa Attorney Today
At Ellenberg Law Group, our Philadelphia immigration attorney is a skilled, experienced, and solutions-oriented advocate for clients. If you have any questions about applying for an O-1 visa or O-3 visa, we can help. Contact our law firm today to arrange your confidential, no strings attached initial consultation. With a legal office in Philadelphia, our firm provides immigration law representation throughout all of Southeastern Pennsylvania.
Source:
uscis.gov/working-in-the-united-states/temporary-workers/o-1-visa-individuals-with-extraordinary-ability-or-achievement