Your Guide To L-1 Visas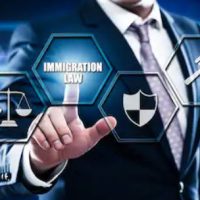 L-1 visas are temporary, non-immigrant visas reserved for qualifying foreign nationals to come and work in the United States on an "L-1 status." According to the Office of Policy and Strategy Research and Evaluation Division, USCIS approved nearly 30,000 L-1 visa petitions in FY 2019 alone—with approximately 12,000 being for new employment and 17,000 being for continuing employment.
USCIS reports that more than 95 percent of L-1 visas approved were for people taking jobs within the category of "executives and managers." L-1 visas are largely reserved for high-ranking employees transferring to the U.S. office of a multinational company. Here, our Philadelphia immigration lawyer offers a more detailed overview of the key things to know about L visas.
Background: L-1 Visas are For Intracompany Transfers of Executives/Managers
 An L-1 visa is a type of nonimmigrant visa that allows companies to transfer executives and managers from their foreign offices to their offices in the United States. The L-1 visa is designed to help multinational companies transfer their employees to the United States on a temporary basis in order to continue their employment with the company.
 Note: L-1A visas are reserved for executives and managers. There is another type of visa called an L-1B visa for employees with "specialized knowledge" of business operations. A non-executive employee with specialized knowledge may qualify for an L-1B visa.
 Qualifying for an L-1 Visa: Requirements for the Employer and Employee 
To be able to qualify for an L-1 visa, a strong and well-supported application must be submitted to USCIS. Notably, both the employer and employee filing the application must meet certain requirements. Here is an overview of the standards:
Employer Requirements (L1 Visa): The foreign employer must provide a sufficient link between itself and the U.S. office of where the applicant employee is being transferred. Additionally, the employer company must be "doing business" in the United States.
Employee Requirements (L1 Visa): The applicant employee must have worked for the employer for a minimum of one year and they must work in an executive or managerial position (or have specialized knowledge (L-1B visa)). 
L-1 Visas Allow Executives/Managers to Bring Dependents With an L-2 Visas 
Closely related to an L-1 visa, an L-2 visa is a type of immigration option that allows an L-1 visa holder to bring their spouse and children (unmarried, under 21) within them to the United States. You can apply for an L-2 visa for dependents when you apply for an L-1 visa. If you have any questions about L-2 visas, an experienced Philadelphia immigration lawyer can help.
 Contact Our Philadelphia L Visa Attorney Today
At Ellenberg Law Group, our Philadelphia immigration attorney has the professional skills and legal expertise to handle all types of L visa cases. If you have any questions about applying for an L visa, we are here as a legal resource. Give us a call today or contact us online for a fully confidential case review. From our Philadelphia office, we provide immigration services throughout the entire region, including in Montgomery County, Chester County, Bucks County, and Delaware County.
Source:
uscis.gov/sites/default/files/document/reports/1-L1Report_Report_02-26-20_DO_cleared.pdf