Can A Spousal Visa Be Denied?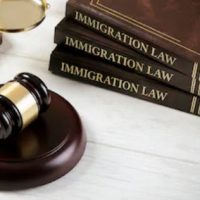 The U.S. Department of State explains that American citizens can bring a foreign spouse to the country, either with a green card or with a non-immigrant (K-3) visa. Marriage is one of the most straightforward paths to immigrating to the United States. That being said, a spousal visa can be denied. A proper application is a must. In this article, our Philadelphia family immigration attorney highlights some key reasons why a spousal visa may be denied and explains what you can do to put yourself and your partner in the best possible position to succeed.
An Overview of the Most Common Reasons Why Spousal Visa Applications are Denied 
Why would a spousal visa application be denied? It could happen for a wide range of different reasons—from statutory ineligibility of the spouse to mistakes on the immigration paperwork. Here are some of the most common reasons why marriage-based green cards are denied:
Inaccurate or Incomplete Application: One of the most common reasons spousal visa applications are denied is due to inaccuracies or incompleteness in the application. This can include missing or incorrect information, failure to provide required documents, or failure to sign and date the application.
Failure to Establish Valid and Authentic Marriage: Another common reason for denial is the failure to establish a valid and authentic marriage. This can occur if the marriage was entered into for the sole purpose of obtaining a green card, or if the couple does not have a bona fide relationship.
Lack of Adequate Financial Resources (Public Charge Rule): A spousal visa applicant must also prove that they will not become a public charge, or a burden on the government, while in the US. This is determined by the applicant's financial resources, such as income, assets, and sponsorship by the US citizen spouse.
Statutory Ineligibility (Criminal Offenses, Medical Concerns, etc): Certain criminal offenses or medical conditions can make an applicant ineligible for a spousal visa. If the applicant has a serious criminal record or a communicable disease, for example, their application may be denied. If you have any questions about potential eligibility issues, an immigration lawyer can help.
A Marriage Green Card Application Must Be Complete, Accurate, and Well-Supported
 Applying for a marriage-based green card is complicated. You and your partner do not have to navigate the entire process alone. An experienced Philadelphia family immigration lawyer can help you ensure that your application is complete, accurate, and well-supported so that you are in the very best position to get successful results.
 Get Help From a Marriage Green Card Attorney in Philadelphia Today
At Ellenberg Law Group, our Philadelphia spousal visa attorney has the professional skills and legal experience that you can rely on. If you have any specific questions or concerns about green cards through marriage, we are here as a legal resource. Contact us today to arrange your confidential, no obligation initial case review. With a law office conveniently located in Philadelphia, we provide family immigration services throughout the surrounding region.
Source:
travel.state.gov/content/travel/en/us-visas/immigrate/family-immigration/immigrant-visa-for-a-spouse-or-fiance-of-a-us-citizen.html