What To Know About Sponsoring A Foreign Employee For An H-1B Visa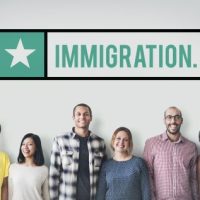 United States Citizenship and Immigration Services (USCIS) describes an H-1B visa as a type of non-immigrant visa that is designed for workers in certain highly desirable specialty occupations. The H-1B visa program exists to help U.S. employers find qualified workers for positions that they would otherwise not reasonably be able to fill. An employer needs to sponsor an H-1B visa applicant. In this article, our Philadelphia business immigration lawyer highlights key steps that employers should take when sponsoring a foreign worker for an H-1B visa.
Ensure that the Job Position in Question Qualifies for an H-1B Visa 
The first step an employer must take in sponsoring an H-1B visa applicant is to ensure that the job position in question qualifies for an H-1B visa. H-1B visas are for foreign workers in specialty occupations, such as those in IT, engineering, finance, and healthcare. The job position must meet certain criteria to be considered a specialty occupation, such as requiring a bachelor's degree or higher in a specific field, or requiring specialized knowledge and experience. 
Determine the Pay for the Job Position (Must Meet Immigration Standards) 
The employer must determine the pay for the job position, which must meet immigration standards, including the prevailing wage rate for the area of employment and the actual wage rate paid to other workers in the same occupation. Federal regulations prevent H-1B visas from being used to "undercut" the wages of U.S. workers. 
Provide Public Notice to the American Workforce 
Before filing for the H-1B visa, the employer must provide public notice to the American workforce to give U.S. workers an opportunity to apply for the job. This notice can be posted in the workplace or on the company's website, and must include the job description, requirements, and pay. Remember, H-1B visas are designed for positions that cannot reasonably be filled with U.S. workers. 
Complete and Submit Paperwork With the Department of Labor 
The employer must complete and submit paperwork with the Department of Labor, including the Labor Condition Application (LCA). The LCA is used to confirm that the foreign worker will not negatively impact the wages and working conditions of U.S. workers.
 Register for the Official H-1B Visa Lottery 
It is important to emphasize that there is a statutory cap on H-1B visas. There is no guarantee that an employer will get approved. They must register for the official H-1B visa lottery, which is held annually in April. The U.S. Citizenship and Immigration Services (USCIS) will select a certain number of petitions. 
Complete and Submit Form I-129 for Selected H-1B Visa Workers 
Finally, if the employer's petition is selected, they must complete and submit Form I-129 for the selected H-1B visa worker. This form is used to petition the USCIS for approval of the H-1B visa. The employer must also provide supporting documentation, including proof of the foreign worker's qualifications and the offered salary and benefits package.
Set Up a Confidential Consultation With a Philadelphia Immigration Attorney Today
At Ellenberg Law Group, our Philadelphia business immigration attorney has the professional skills and legal expertise to help employers navigate the process. If you have any questions about sponsoring a foreign worker as an H-1B visa application, we are here to help. Contact us today to arrange your confidential, no commitment initial case review. From our Philadelphia office, we provide business immigration representation in Southeast Pennsylvania and throughout the region.
Source:
uscis.gov/working-in-the-united-states/h-1b-specialty-occupations