Common Reasons Why Student Visa are Denied (And How to Avoid Them)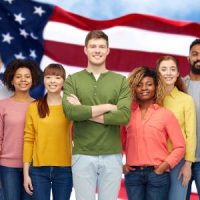 The United States is home to many of the world's greatest colleges and universities—and several of them are located right here in the Philadelphia area. Students come from across the globe to study in our region. As explained by the U.S. Department of State, the F-1 visa is the primary option for international students. Though, some may also qualify for an M-1 student visa.
Of course, a student visa application will not be automatically approved. You need to submit a comprehensive and well-supported application package. Doing so will reduce your risk of delay or denial. Here, our Philadelphia student visa attorney highlights some of the most common reasons why student visa applications are denied.
Reason #1: Late Application (Not Able to Start Program On Time) 
One common reason for student visa denials is submitting an application after the deadline or not giving enough time for the process to be completed. This results in the applicant being unable to start the program on time, which can lead to visa denial. Always start your application promptly.
Reason #2: Lack of Evidence of Sufficient Financial Resources 
Another reason for student visa denials is a lack of evidence of sufficient financial resources to cover tuition fees, living expenses, and other associated costs. Without this evidence, visa officers may assume that the applicant will not be able to support themselves during their stay.
 Reason #3: A Failure to Demonstrate Intent to Leave the Country 
Student visa applicants must show that they intend to return to their home country after their studies. If they fail to do so, the visa officer may conclude that the applicant will overstay their visa and deny the application. Make sure this is part of your application.
 Reason #4: Problems With the Security Check 
In some cases, visa applications may be denied due to issues arising from the security check process. If the applicant has a serious criminal record, is on a terrorist watch list or poses a security threat, their application is likely to be denied. A Philadelphia immigration lawyer can help advise you with complex security-related matters.
 Reason #5: Inadmissibility (Criminal Background, Fraud, Visa Overstay, etc) 
Finally, student visa applications may be denied if the applicant has a criminal background, committed fraud or overstayed a previous visa. These factors may lead the visa officer to conclude that the applicant poses a risk to the country's security or may not comply with visa regulations. Have questions about inadmissibility? Our Philadelphia student visa lawyer can help.
Contact Our Philadelphia Student Visa Immigration Attorney Today
At Ellenberg Law Group, our Philadelphia student visa immigration lawyer is a skilled, diligent, and solutions-forward advocate for clients. We help our clients overcome the most common reasons why student visas are denied. Call us now or contact us online to set up your fully private case review. From our Philadelphia law office, our immigration team handles student visa cases throughout all of Southeastern Pennsylvania.
Source:
travel.state.gov/content/travel/en/us-visas/study/student-visa.html