Permanent Labor Certification (PERM): Frequently Asked Questions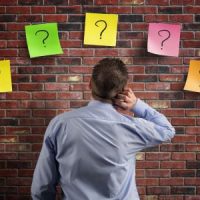 A permanent labor certification, or PERM for short, is a process that is required by the United States Department of Labor (DOL) for employers who wish to hire foreign workers to work permanently in the United States. There are a number of different myths and misconceptions about PERMs. Here, our Philadelphia business immigration attorney answers some of the most commonly asked questions about permanent labor certifications (PERMs).
What is the Purpose of the PERM Process? 
Foreign workers provide important contributions to our economy. There are gaps in our workforce and many employers may not be able to find staff to fill their needs. However, lawmakers and regulators are very sensitive to the needs of U.S. workers. The PERM process is designed to protect the U.S. labor market by ensuring that foreign workers are not displacing qualified U.S. workers for available jobs. Employers must demonstrate that they have made a good faith effort to recruit U.S. workers for the position, and that no qualified U.S. workers are available to fill the role.
 How Long Does the Permanent Labor Certification Process Take? 
It depends. For employers, the PERM process timeline will vary based on a wide range of different factors. Some examples include prevailing wage determination, recruitment efforts, and the DOL's processing time. As a general standard, it can take between six months and twelve months from the very beginning of the PERM process until an application is officially certified.
 What are the Main Steps Involved in the PERM Process for Businesses? 
The PERM process can vary based on the specific industry. That being said, employers should always be prepared to navigate the following main steps in the process:
Prevailing Wage Determination: The employer requests a prevailing wage determination from the DOL to establish the minimum wage for the offered position.
Recruitment Efforts: The employer conducts a series of recruitment activities to demonstrate a good faith effort to find qualified U.S. workers.
Filing the PERM Application: The employer files the ETA Form 9089 with the DOL, providing information about the position, recruitment efforts, and foreign worker qualifications.
PERM Approval or Denial: The DOL either approves or denies the PERM application, with the possibility of an audit or request for additional information.
What Happens After a PERM Application is Approved? 
Once the PERM application is approved, an employer can file an immigrant visa petition (Form I-140) with the United States Citizenship and Immigration Services (USCIS) on behalf of the foreign worker. If the I-140 petition is approved and a visa number is available, the foreign worker can either apply for adjustment of status or apply for an immigrant visa at a U.S. consulate abroad.
 Contact Our Philadelphia, PA Business Immigration Lawyer Today
At Ellenberg Law Group, our Philadelphia immigration attorney has extensive experience working with businesses. If you have any specific questions or concerns about a permanent labor certification (PERM), we are here to help. Give us a phone call now or contact us online to set up your confidential initial appointment with an attorney. We provide business immigration services in Philadelphia and throughout Southeastern Pennsylvania.
Source:
dol.gov/agencies/eta/foreign-labor/programs/permanent