What Steps Should I Take After A Pedestrian Collision In Philadelphia?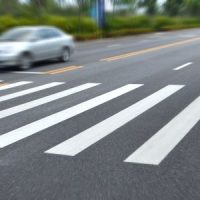 Philadelphia is one of the most scenic, historic cities in the entire country. It is a great place to walk around. At the same time, pedestrian safety remains a serious issue. According to official federal transportation safety data, more than 7,000 pedestrians were killed in motor vehicle crashes nationwide in 2020. Many tens of thousands more pedestrians were injured. Following a collision, injured pedestrians need to know how to protect themselves. In this article, our Philadelphia pedestrian accident attorney highlights five steps that you should take after a crash.
Report the Accident to Local or State Law Enforcement 
All pedestrian collisions should be reported to local or state law enforcement. The police will arrive at the scene and file an accident report that can be helpful in determining liability for the accident. A pedestrian crash in Southeast Pennsylvania should be reported to the Philadelphia Police Department, Montgomery County Sheriff's Office, or another agency. 
Get Immediate Medical Attention for Any Injuries 
If you were injured in the accident, seek immediate medical attention. Your health must be your number one priority after a pedestrian accident. Get whatever emergency medical care is required. Non-emergency injuries should always be evaluated by a physician. You need medical records to get compensation for a pedestrian injury in Pennsylvania. 
Document Your Philadelphia Pedestrian Crash 
In Pennsylvania, most pedestrian accident claims are fault-based cases. Evidence matters. You should document as much information about the accident as possible. Along with other things, this includes taking photos of the accident scene, the vehicles involved, and any visible injuries you may have sustained. Collect the contact information of any witnesses and write down their accounts of what happened. 
Avoid Giving a Recorded Statement to the Driver's Insurance Company 
Avoid giving a recorded statement to the driver's insurer until you have consulted with an experienced Philadelphia pedestrian accident attorney. Here is the reality: Insurance companies are looking to minimize their financial liability. Sadly, they may try to use your statements against you. There is no obligation to give a statement to an insurance adjuster after a pedestrian crash. 
Get Professional Help: You Deserve Full Financial Compensation 
Do not go it alone: It is crucial to seek the help of a professional and experienced Philadelphia personal injury attorney. The right legal advocate can make all of the difference. Your lawyer will help you navigate the claims process and maximize your recovery, including for medical bills, lost wages, pain and suffering, and other damages.
Contact Our Philadelphia Pedestrian Accident Lawyer for a Free Review of Your Case
At Ellenberg Law Group, our Philadelphia pedestrian collision attorney fights aggressively to protect the rights and interests of injured victims. Hurt in a pedestrian crash? You need a strong, aggressive advocate on your side. Give us a phone call now or contact our law firm online to set up your no cost, no obligation case assessment. From our Philadelphia office location, we advocate for pedestrian accident victims throughout all of Southeastern Pennsylvania.
Source:
cdc.gov/transportationsafety/pedestrian_safety/index.html