K-1 Visa Interviews: Five Mistakes To Avoid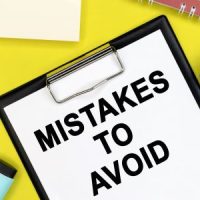 A K-1 visa allows an American citizen to bring their foreign fiancé to the United States. The Department of State explains that a K-1 is a non-immigrant visa that allows the recipient to "apply for adjustment of status to a permanent resident (LPR)." A K-1 offers a path to American citizenship. As part of the process, the couple will be required to complete an interview. Here, our Philadelphia K-1 fiancé visa lawyer highlights five of the most common mistakes to avoid during an interview.
Not Getting Prepared Ahead of Time 
A common pitfall for many K-1 visa applicants is not preparing ahead of time. It's vital to know the nature of the interview process and the kind of questions you might be asked. Not only should you gather all the necessary documents, but you should also be prepared to provide clear, detailed, and honest responses to inquiries about your relationship and future plans. 
Material Misrepresentations (Lack of Candor) 
Honesty is paramount during your K-1 visa interview. Material misrepresentations, or lack of candor, could lead to visa denial. Any deliberate misinformation or omission of significant details concerning your relationship or background can be considered fraud. Avoid the temptation to embellish your story or omit details. You simply need to establish the legitimacy of your marriage. 
Rambling On and On 
While it is important to provide detailed answers, it's equally vital not to ramble on during your K-1 visa interview. Brevity is key. Offer precise, concise responses to the questions asked. Rambling may confuse the interviewer or suggest that you're trying to conceal the truth. Stick to the relevant facts and avoid unnecessary narratives. 
Getting Too Stressed Out About the Process 
Visa interviews can be nerve-wracking, but getting too stressed can negatively affect your performance. Extreme stress can cause you to forget essential details, provide inconsistent information, or appear overly nervous. To be sure, a K-1 visa interview is important. At the same time, the immigration official is not trying to intimidate you. They are collecting information to confirm the legitimacy of your relationship. For those who are in a legitimate romantic relationship, the interview should not be a source of extreme stress. 
Failing to Seek Professional Representation
 Too many applicants underestimate the value of professional guidance in the visa application process. Immigration laws can be complex and constantly evolving. A slight error or misunderstanding can have significant implications on your application's outcome. A Philadelphia immigration attorney with experience handling K-1 visa cases can protect your rights and interests through every step of the process, including the visa interview.
Speak to Our Philadelphia K-1 Visa Attorney Today
At Ellenberg Law Group, our Philadelphia immigration attorney has the skills and experience to handle the full range of K-1 visa matters. If you have any questions about preparing for the interview process, we are here to help. Contact us today for a confidential consultation. With a law office in Philadelphia, we provide immigration law services throughout the area.
Source:
travel.state.gov/content/travel/en/us-visas/immigrate/family-immigration/nonimmigrant-visa-for-a-fiance-k-1.html#1