H-2B Visas: Frequently Asked Questions (FAQs)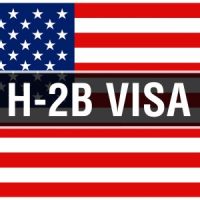 The United States Citizenship and Immigration Services (USCIS) explains that an H-2B is a non-immigrant visa reserved for qualifying temporary non-agricultural workers. Depending on your situation, an H-2B visa may be the appropriate option to obtain authorization to work in the United States. At Ellenberg Law Group, we help people apply for and obtain H-2B visas. There are many misconceptions about this immigration option. Here, our Philadelphia H-2B visa attorney provides a comprehensive guide to these visas by answering some of the most common questions.
What Exactly is an H-2B visa?
An H-2B visa is a temporary nonimmigrant visa that allows foreign nationals to work in the United States in a non-agricultural job that is temporary in nature. As a general rule, this employment visa is typically used by employers who need to hire foreign workers for seasonal or peak-load work.
Am I Eligible for an H-2B visa? 
It depends. To be eligible for an H-2B visa, you must be a foreign national who is coming to the United States to work in a non-agricultural job that is temporary in nature. You must also have a job offer from an American. employer and be able to demonstrate that you have a residence in your home country that you have no intention of abandoning. An H-2B is a non-immigrant visa.
I Know it is Temporary, But How Long is My H-2B Visa Good for? 
It depends. An H-2B visa is typically valid for the period of time specified in the job offer, up to a maximum of one year. However, the visa may be extended for up to three years when certain conditions are met.
Am I Guaranteed an H-2B Visa if I Have a Job Offer?
 No. Unfortunately, there is a federal statutory cap on the number of H-2B visas that are available each year. USCIS explains that the current cap is 66,000. It is divided, with half of the year being reserved for half of the H-2B visa.
How Do I Apply for an H-2B Visa?
You must first have a job offer from a U.S. employer. The employer must sponsor your H-2B visa application. It is the employer's job to submit a petition with USCIS. Once that petition is submitted, you can apply for an H-2B. An experienced employment immigration lawyer can help.
Can I Bring Family Members to the United States Through an H-2B visa? 
Yes. At least in some cases. Your spouse and/or unmarried children under the age of 21 years old may be able to qualify for an immigration option called an H-4 visa. Contact a Philadelphia immigration lawyer to learn more.
Consult With an H-2B Visa Lawyer in Philadelphia, PA
At Ellenberg Law Group, our Philadelphia immigration lawyer has extensive experience handling H-2B visa cases. If you have any specific questions or concerns about applying for an H-2B visa, we are here as your legal resource. Contact our law firm now to arrange a confidential, no strings attached initial consultation. We are based in Philadelphia and serve communities across the region.
Source:
uscis.gov/working-in-the-united-states/temporary-workers/h-2b-temporary-non-agricultural-workers