What To Know About Applying For An E-1 Visa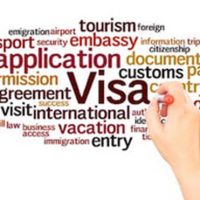 Are you preparing to apply for an E-1 visa? It is an immigration option that is well-suited for certain situations. To get an E-1 visa application approved, it is imperative that you submit a comprehensive and well-supported package. At Ellenberg Law Group, we have the skills and legal expertise to help people apply for E-1 visas. Within this article, our Philadelphia immigration attorney highlights the key things to know about applying for an E-1 visa.
Background: What is an E-1 Visa? 
USCIS explains that an E-1 visa is a non-immigrant visa that a qualifying individual can use to enter and work within the U.S. based on commerce. You will also hear the E-1 visa referred to as a Treaty Trader Visa. It is a type of visa that can be especially beneficial for business owners, managers, and essential employees.
The Requirements that You Will Need to Qualify 
If you are considering applying for an E-1 visa, it is crucial that you understand the requirements. In order to be eligible for an E-1 visa, an applicant must prove all of the following things:
Resident of a Treaty Country: You must be a citizen of a country that has a trade treaty with the United States. The State Department provides an in-depth list of the countries and their current E visa status. .
Substantial Commerce: You must demonstrate that you or your company engages in substantial trade with the United States. Substantial trade generally refers to the continuous flow of sizable international trade items
Qualifying Position: The E-1 visa applicant must be in a qualifying position within their company. Business owners, high-ranking executives, and essential employees may qualify.
Intent to Depart: Finally, an E-1 visa applicant must assert that they have a genuine intent to depart the United States at the end of their visa period.
Understanding the Application Process for an E-1 Visa
 The application process itself for an E-1 Treaty Trader visa can be complicated. It is crucial that an applicant completes all of the required steps in the process. You should:
Complete form DS-160;
Pay the non-refundable application fees;
Prepare the relevant supporting documentation; and
Schedule and attend an E-1 visa interview. 
An E-1 Visa is Good for Two Years—But Can Be Renewed
 An E-1 visa is a non-immigrant, temporary visa. An E-1 visa is only valid for a limited period of time. As a general rule, it is initially issued for a period of two years. However, you can get an E-1 visa extended if you still meet the eligibility requirements. Notably, there is no statutory limit to the number of E-1 visa exemptions.
 Contact Our Philadelphia E-1 Visa Attorney Today 
At Ellenberg Law Group, our Philadelphia immigration lawyer has the skills and experience to help clients navigate the E-1 visa application process. You do not have to handle everything on your own. Reach out to us now or connect with us directly online for your fully private, no obligation case review. Our firm handles E-1 visa cases in Philadelphia and throughout the wider region.
Source:
uscis.gov/working-in-the-united-states/temporary-workers/e-1-treaty-traders