Parole In Place (PIP): An Immigration Option For Family Of Certain Military Members/Veterans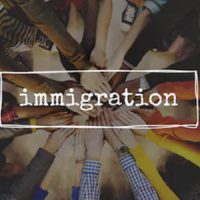 Immigrants make incredibly important contributions to the United States military. MPI reports that there are more than 500,000 American military veterans who are themselves immigrants. There are another 1.9 million military veterans who are the children of immigrants.
Parole in Place (PIP) is a unique immigration option that is available for certain families of U.S. military members and military veterans. In this article, our Philadelphia immigration attorney provides a comprehensive guide to Parole in Place (PIP).
What is Parole in Place (PIP)?
The United States Citizenship and Immigration Services (USCIS) describes Parole in Place (PIP) as a discretionary immigration option that may be available to military members, enlistees, and their families. Here is the key thing to understand about this type of immigration relief:
The Immigration and Nationality Act (INA) permits USCIS to grant Parole in Place (PIP) on a case-by-case basis for humanitarian reasons and/or national interest reasons.
What is Parole in Place? Simply stated, PIP is a special type of immigration relief that allows a person who is in the United States without proper authorization (undocumented) to remain in the country for a pre-specified period of time.
Who Can Qualify for Parole in Place on Military Grounds? 
As stated by the USCIS, PIP is a limited immigration option that may be granted to certain military members and their families. It could be available for:
An active duty member of any branch of the U.S. military;
A person who is a military veteran; or
A family member (spouse, child, or parent) of a military member or military veteran.
It is important to understand that PIP is always discretionary. There is no guaranteed right to Parole in Place. The government can grant PIP as immigration relief on a case-by-case basis.
 Requesting Parole in Place in Pennsylvania 
How do you apply for Parole in Place as a military member, military veteran, or qualifying family member in Pennsylvania? It is crucial that you consult with an experienced immigration attorney. The application process can be complicated. Further, as it is a discretionary form of immigration relief, it is especially important that you present a well-supported application. The government can deny a PIP application even if all requirements are met. An applicant must be ready to show that they are a strong candidate for relief. Among other things, an applicant for Parole in Place should be prepared to complete and submit:
Immigration form 1-131;
Military status documents;
Proof of relationship between applicant and military member/veteran; and
Comprehensive evidence of other favorable factors. 
Schedule a Confidential Consultation With a Philadelphia Immigration Lawyer
At Ellenberg Law Group, our Philadelphia immigration attorney is a compassionate and solutions-oriented advocate for people and families. If you have any specific questions or concerns about Parole in Place (PIP), we are available to help. Contact us now for a completely confidential initial immigration consultation. With a law office in Philadelphia, we provide immigration law services in Southeastern Pennsylvania and throughout the surrounding region.
Source:
migrationpolicy.org/article/immigrant-veterans-united-states-2018