What Happens if You Ignore A Deportation Notice?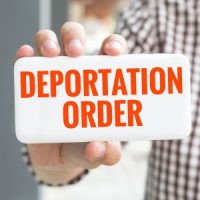 Facing the possibility of deportation is stressful and confusing. The process typically starts with a legal document called an NTA. As explained by United States Citizenship and Immigration Services (USCIS), a Notice to Appear (NTA) is a "document that instructs an individual to appear before an immigration judge." What happens if you simply ignore the notice? Most likely, the government will move forward with the case and seek a removal order in default. In this article, our Philadelphia deportation defense lawyer provides a more comprehensive overview of what will happen if you ignore a Notice to Appear (removal notice).
A Notice to Appear (NTA) is Often the First Notice a Person Will Receive 
Issued by the United States Department of Homeland Security (DHS), an NTA serves as the first notice that a person is facing deportation proceedings. Most often, the notice includes information about the person's immigration status, the reasons for the government's belief that the person is removable, and the time and location of the first hearing before an immigration judge.
To be clear, receiving a Notice to Appear does not mean that a person will be immediately removed from the United States. There is a legal process in place. However, an NTA is a big deal. It must be taken seriously. An NTA is a formal step in the deportation process. Individuals who receive an NTA should seek the advice of a Philadelphia, PA immigration attorney as soon as possible.
A  Master Calendar Hearing Comes First in the Process (Will Not Be Deported at Hearing) 
A Master Calendar Hearing is the first step in deportation proceedings. However, it is not the hearing where the person will be deported or spared from deportation. Instead, it is a hearing where the person will be informed of the charges against them and the court will set future hearing dates. It's important to be prepared and have an immigration attorney present to represent you.
 The Government Will Likely Seek a Default Removal Order If You Fail to Show Up 
If a person faces deportation proceedings and they fail to show up for a scheduled hearing, the government will likely seek a default removal order. Indeed, this occurs in the vast majority of cases where an NTA is ignored. In effect, this means that the government will ask the immigration judge to issue an order of removal (deportation) without the person being present. Here is the key thing to know about ignoring a deportation notice: :
You will likely lose your opportunity to raise any defenses against deportation if you ignore the Notice to Appear.
Additionally, in many cases, the government will seek a removal order in absentia, which may result in more severe penalties and more limited opportunities to seek relief from deportation in the future. Protect yourself and your rights. Consult with an experienced immigration lawyer as soon as possible after receiving a notice.
 Contact Our Philadelphia Deportation Defense Attorney for Immediate Help
At Ellenberg Law Group, our Philadelphia deportation defense lawyer provides aggressive and reliable legal advocacy to clients. If you or your loved one received a Notice to Appear, we are more than ready to help. Contact us today to arrange a completely confidential initial consultation. From our Philadelphia office, we provide deportation defense services throughout the wider region.
Source:
uscis.gov/laws-and-policy/other-resources/notice-to-appear-policy-memorandum#:~:text=Notice%20to%20Appear%20(NTA)%20policy%20memorandum%20(PM)%20(,starting%20removal%20proceedings%20against%20them.