What Is Temporary Protected Status (TPS)?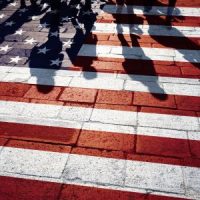 The United States has certain specialized immigration options in place for vulnerable people. One notable example is Temporary Protected Status or "TPS." Eligible foreign nationals who cannot—in the view of the U.S. government—safely return to their country of origin may be able remain in the country via TPS. There are many myths and misconceptions about what this program is and how it works. Here, our Philadelphia immigration attorney provides an overview of Temporary Protected Status and answers some of the most frequently asked questions (FAQs).
Temporary Protected Status: Explained
The Council on Foreign Relations (CFR) explains that TPS is a humanitarian program offered by the US government to provide safe haven to individuals from countries facing armed conflict, natural disasters, or other extraordinary conditions. The protected immigration status lets a person who meets eligibility requirements reside and work in the United States on a temporary basis without worrying about facing deportation. To be clear, TPS is a temporary solution and does not provide a path to permanent residency or citizenship.
Frequently Asked Questions (FAQs) About Temporary Protected Status 
How Long Does TPS Actually Last? 
It depends. By definition, TPS is a temporary solution. Its designation for a specific country can be terminated at any time by the Department of Homeland Security. The length of TPS for a country varies based on the conditions on the grounds. For some countries, it has lasted for decades.
Who is Eligible for Temporary Protected Status? 
To be eligible for TPS, a person must be a national of a designated country and they must be physically present in the US at the time of the TPS designation. Further, they must also meet certain background and security requirements. If you enter the U.S. after a TPS designation for your country of origin, you are not eligible.
What Will Happen If TPS is Ended for a Specific Country?
 Protections will also end. In effect, this means that the people who were previously protected under TPS could be subject to removal from the United States. A beneficiary of TPS should not hesitate to consult with an immigration lawyer.
Can I Get Citizenship through TPS? 
No. Not directly. TPS is temporary protection against deportation. It does not offer U.S. citizenship or lawful permanent residency in the country.
 Do You Have to Apply for TPS? 
Yes. The status—and corresponding legal protections—will not be automatically applied to eligible foreign nationals. In order to benefit from TPS, you should complete and submit a comprehensive application using Form I-821, Application for Temporary Protected Status. An immigration lawyer with experience handling TPS cases can help you navigate the process.
 Contact Our Philadelphia, PA Immigration Lawyer Today
At Ellenberg Law Group, our Philadelphia immigration lawyer has the skills and legal expertise to handle the full range of Temporary Protected Status (TPS) cases. If you have any specific questions or concerns about TPS, we are here as an immigration law resource. Contact us today to arrange a confidential, no obligation initial consultation. From our Philadelphia office, we provide immigration services in Montgomery County, Chester County, Delaware County, and beyond.
Sources:
uscis.gov/i-821
cfr.org/backgrounder/what-temporary-protected-status