Five Qualities To Look For In A Philadelphia Immigration Attorney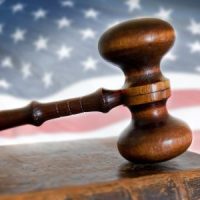 Immigrants help to form the backbone of the economy and our society. According to data cited by the Migration Policy Institute (MPI), 27 percent of people in the United States are themselves immigrants or are the child of an immigrant. Navigating the immigration process can be challenging. For a number of different reasons, you may benefit from professional legal representation. This raises an important question: How do you find the right immigration lawyer?. In this article, you will find an overview of five qualities to look for in a top-rated Philadelphia immigration attorney.
Extensive Immigration Law Experience 
Experience is a crucial factor when choosing a Philadelphia immigration attorney. An experienced attorney will have a deep understanding of immigration laws, regulations, and procedures. They can help you navigate the complex immigration system and identify the best options available to you. It is best to find a lawyer with experience handling cases similar to your own. For example, if you need help with an H-1B visa case, a Philadelphia attorney with H-1N experience is a great resource.
Open, Honest, and Effective Communication 
An excellent Philadelphia immigration attorney should be open, honest, and communicate effectively with their clients. Among other things, your lawyer should be able to explain the legal process to you in a language you understand. Additionally, your Philadelphia immigration lawyer should keep you updated on the progress of your case.
A Commitment to Personalized Representation 
Your immigration case is unique, and you need an attorney who will take the time to understand your situation and provide personalized representation. A top Philadelphia immigration attorney should work with you to develop a legal strategy tailored to your specific needs and goals. The simple reality is that no two cases are exactly the same. You deserve individualized support. 
Willingness to Put Time and Resources into Your Case 
Immigration cases can be time-consuming and require significant resources. A top Philadelphia immigration attorney should be willing to invest the time and resources needed to build a strong case on your behalf. Even the top immigration lawyer will not be the right fit for your case if he or she is not willing to dedicate the time, care, and attention that it deserves. Details matter in immigration law. 
Client Testimonials and Positive Reviews
Client testimonials and positive reviews are an excellent way to gauge an attorney's reputation and track record. Look for an attorney with a track record of success and positive reviews from past clients. Client reviews will give you an idea of the attorney's level of expertise, communication skills, and commitment.
Contact Our Philadelphia, PA Immigration Lawyer Today
At Ellenberg Law Group, our Philadelphia immigration attorney is committed to providing the highest level of legal representation to our clients. If you have any specific questions about an immigration law matter, we are here as a legal resource. Contact us today to arrange a fully confidential initial consultation with an experienced Philadelphia immigration attorney. We provide immigration law services in Philadelphia and throughout the wider region.
Source:
migrationpolicy.org/article/frequently-requested-statistics-immigrants-and-immigration-united-states#:~:text=How%20many%20U.S.%20residents%20are,or%2020%20percent)%20from%202010.