New York Times Analysis: Car Accidents Falling In OECD Countries, Except For The United States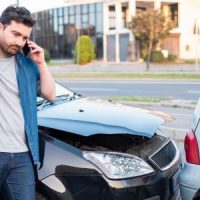 According to an analysis published by The New York Times, roadway deaths are rising in the United States—despite falling in virtually every other OECD country. Compared to 1994, traffic fatalities are down slightly in the United States. In contrast, they are down sharply across the OECD. Within this article, our Philadelphia auto accident lawyer provides an in-depth overview of the analysis.
Car Crash Fatalities are Falling in OECD Countries—Except for in the United States 
The Organization for Economic Co-operation and Development (OECD) is an intergovernmental body devoted to economic progress and international trade. For the most part, the OECD is made up of "high income" countries—meaning it is often useful for cross-country comparisons. The New York Times analyzed multiple decades of traffic fatalities from 30 OECD countries. The conclusions reached are alarming. Here are the key things that the researchers found:
The United States is an Outlier in Making Little to No Progress on Traffic Safety: In the early 1990s, U.S. roadways were about as dangerous as were the roadways in other OECD countries. America scored an average on traffic safety. Nearly three decades later, the U.S. has made little progress on traffic safety. Our highway fatality rate is only slightly lower than it was in the early 1990s. However, the traffic fatality rate dropped nearly 50 percent across the OECD as a whole. It went down in every other country. The United States now has the worst traffic fatality rate in the OECD.
Traffic Deaths Rose in the U.S. During the Pandemic: Highway fatalities went down globally in 2020 and 2021. In the 30 OECD countries assessed by The New York Times, only three countries saw an increase of traffic deaths during the pandemic. The United States—with a five percent increase—saw the sharpest rise. For comparison, traffic deaths dropped by nearly 15 percent in the OECD as a whole.
Motorcycle Safety and Pedestrian Safety are Big Problems in the United States: Since 1994, annual driver fatalities are down ten percent in the United States. Vehicle passenger fatalities are down an even more impressive 42 percent. However, motorcycle safety and pedestrian safety are trending in the wrong direction. Motorcycle fatalities are up 140 percent over the last three decades. That means nearly 2.5 times as many people are being killed in motorcycle crashes each year than were in the early 1990's. Pedestrian fatalities and bicyclist fatalities are up 19 percent and 17 percent respectively. It is clear where safety improvements are needed.
Schedule a Free Consultation With a Top Philadelphia Car Accident Lawyer
At Ellenberg Law Group, our Philadelphia auto accident attorney is an aggressive, experienced, and results-focused advocate for injured victims. If you or someone close to you were seriously hurt in a motor vehicle collision, we can help. Contact us now for a no cost, no commitment consultation. With a law office in Philadelphia, we handle auto accident claims throughout the area, including in Doylestown, King of Prussia, Langhorne, Lansdale, Wayne, Springfield, and Jenkintown.
Source:
nytimes.com/2022/11/27/upshot/road-deaths-pedestrians-cyclists.html