What Is A Writ Of Mandamus In An Immigration Case?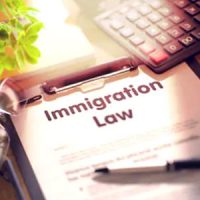 The immigration process can sometimes be frustratingly slow. According to data from TRAC Immigration, there is currently a 1.86 million immigration case backlog nationwide. In Pennsylvania alone, there were 43,838 pending immigration cases at the end of August of 2022.
You may be wondering: Do I have options if my immigration application is stuck in processing? A legal option called a writ of mandamus may be the answer. Here, our Philadelphia immigration lawyer highlights the key things to know about a writ of mandamus in an immigration case.
A Writ of Mandamus (Mandamus Action) is a Lawsuit to Compel Action 
A writ of mandamus is actually a type of lawsuit. It can be filed in a number of different circumstances—including in certain immigration cases. There is a federal statute known as the Administrative Procedure Act (APA). Under the law, the federal government—including federal agencies—are legally required to process certain applications in a timely manner.
Unfortunately, timely processing does not always occur. A writ of mandamus is a tool private parties can use to compel action. In effect, a mandamus action is a tool that can sometimes be used to overcome immigration processing delays. It can get your application moved to the top of the pile so that a decision can actually be made.
 Mandamus Actions are Designed to Get Answers—Cannot Guarantee an Outcome 
A mandamus action in an immigration case cannot guarantee you any specific outcome on the immigration petition itself. Instead, a writ of mandamus is simply a lawsuit that is designed to spur action. Whether or not the underlying immigration petition will actually be approved by United States Citizenship and Immigration Services (USCIS) depends on the facts and circumstances of the case. A mandamus action can be used to overcome a processing delay and get a decision.
 The Government Cannot Penalize You for Exercising Your Right to Get a Decision 
A question that people often have for an immigration attorney: Will USCIS penalize me for filing a writ of mandamus? Understandably, some people may be hesitant to try to "force" action from the federal government for fear that the federal agency will retaliate against them. There is good news USCIS and other government agencies cannot and will not punish you for filing a mandamus action. That is not how the system works. All that a writ of mandamus action does is move an immigration application that has been delayed for an unjustifiably long period of time to the top of the pile so that a decision can be rendered.
 Consult With Our Philadelphia, PA Immigration Lawyer Today
At Ellenberg Law Group, our Philadelphia immigration attorney is committed to helping clients find the best solution for their specific situation. We help people overcome immigration processing delays. Our firm has also prepared thousands of questions to better represent our clients before the USCIS. Contact us today to set up your strictly confidential consultation. With a law office in Philadelphia, we provide immigration representation throughout Southeastern Pennsylvania.
Source:
trac.syr.edu/phptools/immigration/court_backlog/